Graduated Software Engineer – IMC Trading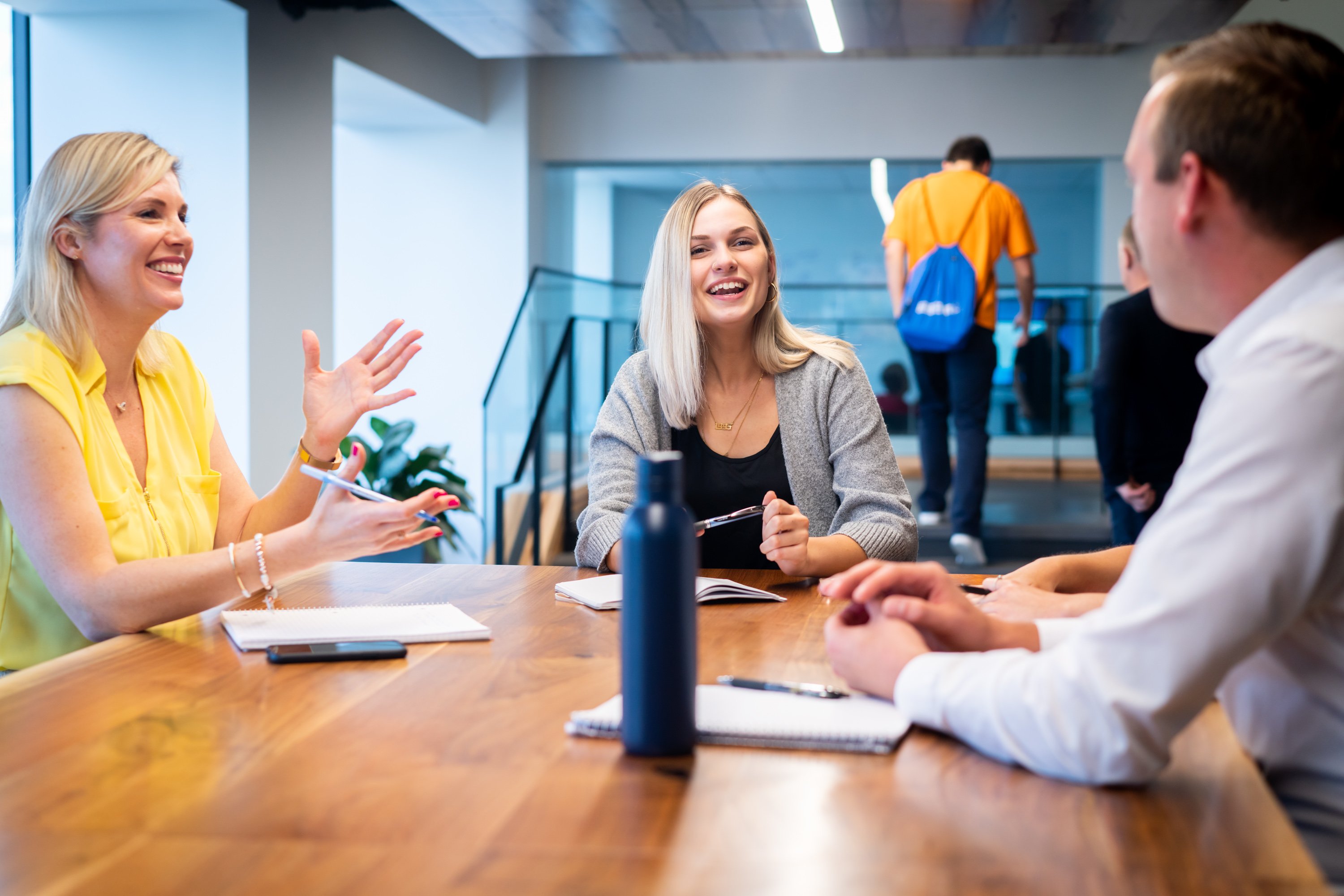 LIFE AT IMC AS A SOFTWARE ENGINEER
WHO WE ARE AND WHAT WE DO
IMC is a leading global market maker, using algorithmic trading and advanced technology to buy and sell securities on multiple trading platforms around the world. We provide liquidity to the financial markets, enabling buyers and sellers to operate more efficiently.
Founded in 1989, we are an ambitious, innovative company and early on recognized how important technology would be in the rapid evolution of trade. This entrepreneurial spirit still drives us and can be found in all our offices around the world.
OUR TEAM
We now operate worldwide from offices in Europe, the US and Asia Pacific. Our employees work closely together in multidisciplinary teams, enabling our success.
Technology – At IMC, technology is not a department, it is at the heart of everything we do. Our technologists push the boundaries of the possibilities and then look further. In our fast-paced environment, short feedback loops mean that projects worked on in the morning can go into production the next day.
Trade – Although our traders come from many backgrounds, they all have one thing in common: they are at their best at solving complex problems. Their understanding of global events, market changes and prices ensures that we act at the right time in the right place.
Business support – Around the world, IMC's business support teams are essential to support our success. In our dynamic environment, we have many exciting challenges and multidisciplinary opportunities to shape our operations and make a real impact.
OUR CULTURE
Our employees are our greatest asset, so we give them a lot of responsibility and the support they need to make a difference. Our flat structure fosters a culture of openness and collaboration, encouraging the sharing of ideas and knowledge. It doesn't matter if you're with us for three days or three years, the best idea wins.
While we work hard, we also have a lot of fun; whether it concerns solving complex challenges or in team building, leisure and sports activities. IMC also enables its employees to contribute to a better society through our foundation.
ROLES OVERVIEW:
Then become a member of IMC as a Software Engineer! Why? Because here you don't just write software or design technology. You are responsible for identifying new opportunities, developing new technologies and solving problems. As a result, your developmental skills enable you to actually achieve results and make a difference. IMC knows that having the best software is what drives us. Software development here is innovative, pragmatic and fun, even as complexity grows. We are looking for talented software engineers who will drive the development of advanced trading algorithms to advance our business.
HOW WE WORK:
• Agile software development with continuous integration and delivery
• Regular peer code reviews
• Collaborative cross-functional culture with an emphasis on continuous improvement and innovation
• Local autonomy with global input and best practices
YOUR FIRST SIX MONTHS:
You will start your career at IMC with an international traineeship, in at least two of our global offices, after which you will be guided by one of our experienced Software Engineers. You work directly with traders, quants and other engineers on a daily basis to take our trading strategies and platform to the next level. Your responsibility does not end with programming; It also includes building knowledge of our trading platform and software stack and building expertise across the entire software development lifecycle. You constantly have the opportunity to learn new technologies and programming languages ​​in our dynamic environment. At IMC, we foster a supportive environment that gives you the freedom to contribute and take real responsibility, even on day one.
WHAT WE ARE LOOKING FOR:
• BA / BSc / MA / MSc in Engineering, Computer Science with a minimum of 3.0 GPA
• Strong analytical skills and the desire to solve complicated problems programmatically
• Must have thorough knowledge of algorithms and data structures
• Must have proficient experience in a programming language (Java or C ++ preferred)
• Willingness to communicate and work closely with non-engineers in a constantly changing environment
• Interest in the financial markets; prior knowledge is NOT required
OUR LETTING PROCESS
To set you up for success, find our recruiting process, including tips for applying and applying with us, on our website Now it's up to you! Sign up today to start a great journey with IMC.
[ Sharing is Caring! ]
More Tags We Love
Can I Apply For Car Finance With Bad Credit
Can You Still Get A Mortgage With A Very Poor Credit Score
Car Insurance For Young Drivers With Claims
Cheapest Full Coverage Auto Insurance Florida
Cloud Based Software Development Tools
Credit One Bank Pre Approval Letter
Disney Plus For Disney Credit Card Holders
Free Dvd Copy Software Reviews
How To Calculate Interest Charged On Line Of Credit
Project Management Software Online Reviews